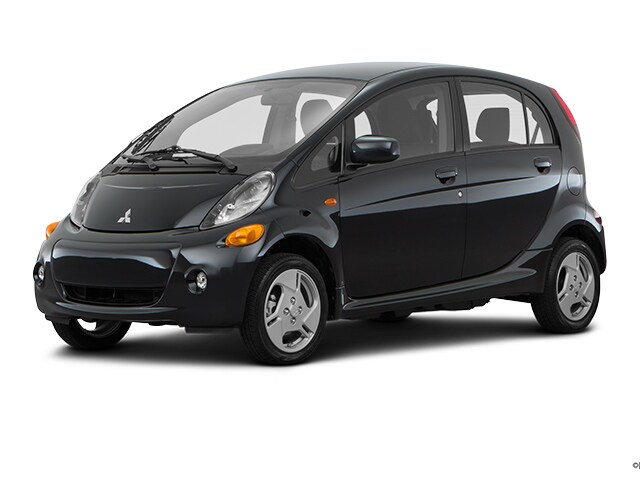 Meet the Most Efficient Electric-Vehicle on the U.S. Market
While shopping around for an electric-vehicle used to mean having a limited variety of options to choose from, EVs are now more popular than ever. If you're looking for a vehicle that is not only environmentally friendly, but affordable, we would like to introduce you to the 2017 Mitsubishi i-MiEV. In fact, it's the most affordable EV on the U.S. market today, with a base price of just $22,995.
The three things we love most about the Mitsubishi i-MiEV is as follows: 100 percent electric. No gas. Zero tailpipe emissions. The Mitsubishi i-MiEV is a fully electric car that's all about putting gas stations in the rearview. When many people think of an electric car, they of course, realize that it means trading gas for electricity--so say goodbye to rising gas prices and inconvenient stops at the pump. What many people overlook, however, is that you'll also never have to pay for oil change, transmission repair or replacement, or combustion-engine maintenance again. That's a lot of savings.
On the exterior, the i-MiEV boasts a space-efficient design with hatchback styling for maximized space. The i-MiEV's electric motor and battery pack is located under the rear seat to also increase interior space. On the interior, the i-MiEV features upscale features such as a seven-inch navigation system. Drivers and passengers alike will enjoy a comfortable ride thanks to heated seats, air conditioning, and ample headroom.
When it comes to charging the i-MiEV, the EV offers three charging options: Level 1, Level 2 and Level 3. Level 1 includes a charging cable, for example, that plugs into a standard 120-volt household outlet. If the battery is completely empty, it will take approximately 22 hours for a full charge. If you upgrade to the Level 2, for instance, it will take about seven hours to produce a full charge.
 Are you interested in learning more about the i-MiEV? We invite you to come experience it from the driver's seat. Come visit our showroom today, conveniently located at 821 W New Haven Ave in Melbourne, Florida.